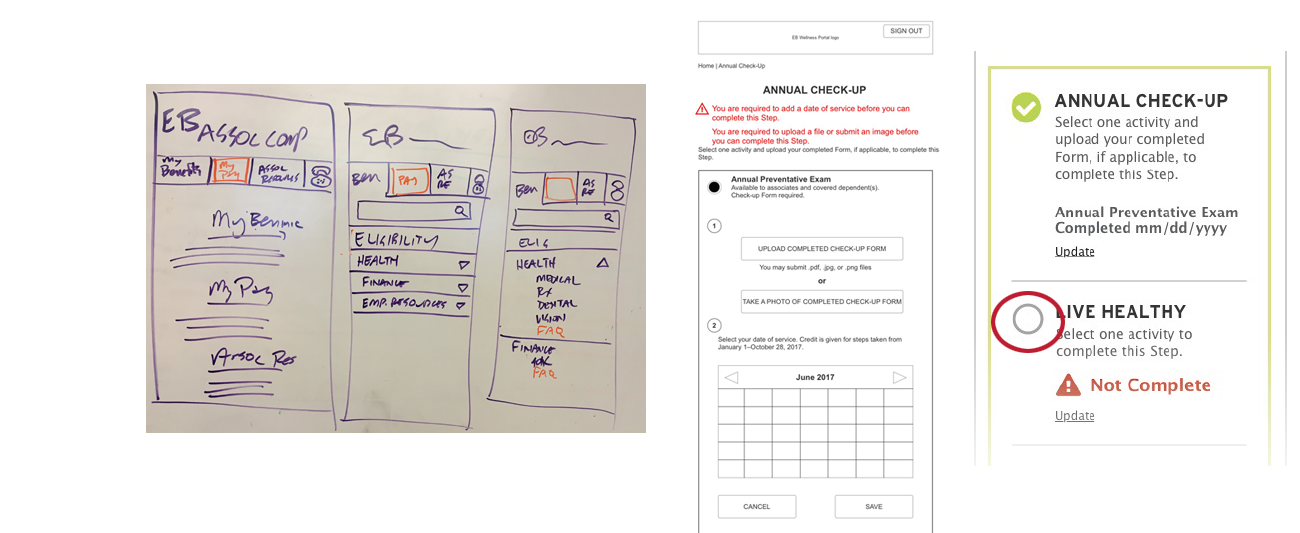 Goals
Create a user experience for corporate and store employees to enter information into a portal that gives them credit for taking wellness steps.
Design for mobile first.
Facilitate ease of use for human resources staff to create updates and send announcements with minimal technical fuss.
Process
Used existing research to understand employee needs.
Iteratively worked with client to ensure that needs for documentation uploads or scans could be met through phone use.
Ensured clarity of status of all documentation uploads for employee and dependents.
Challenges
Content management system did not always work as expected.
Ensuring that requirements for U.S. and Canada sites were in sync.
Security and privacy in overall public-facing messaging and UX based on previous hacking attempts.
Change in requirements mid-way through project.
Solution
Site worked as needed to ensure that employees comply with HR needs and receive rewards for submitting activity.
Mobile-first design alleviated potential desktop challenges.
I built the UX architecture as a consultant for the Garrigan Lyman Group.