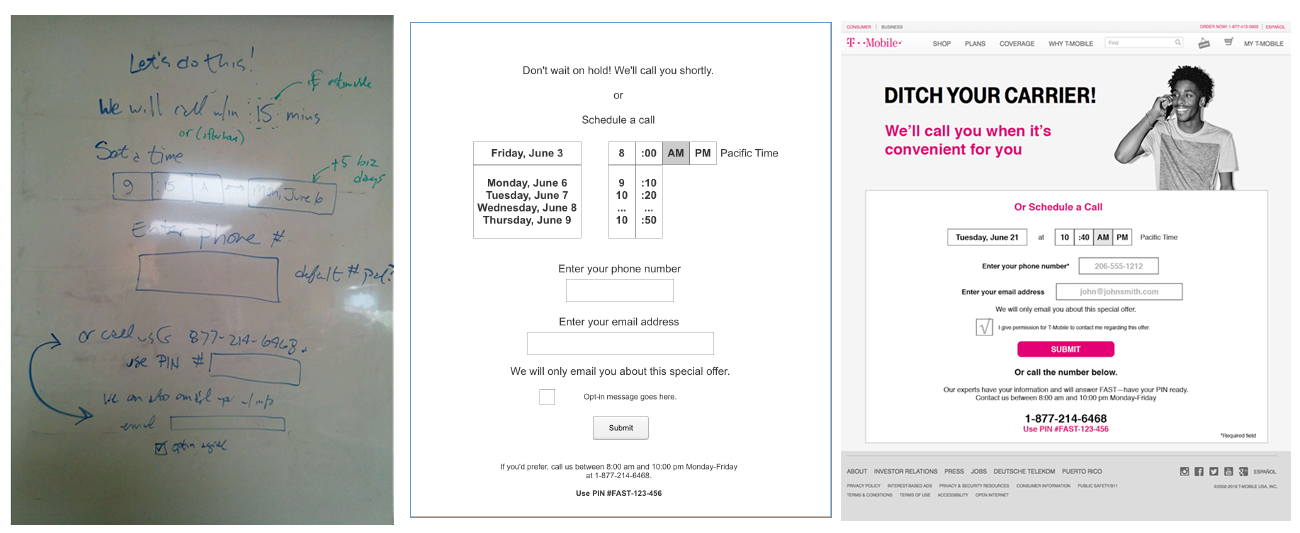 Goals
Create workflow to ease process of switching to T-Mobile.
Focus on sales conversions based on call center interactions over online shopping cart.
Process
Learned about user base in project: Customer service call center agents, call service managers, and prospective customers.
Worked through use cases of on- and off-hours scenarios.
Whiteboarded iterations of solutions, then built high-fidelity wireframes to pass on to development team.
Challenges
Fulfilling use cases of on-hours and off-hours call scenarios.
Making decisions as to how potential customers can interact via phone and online.
Not all scenarios had been thought through by client, meaning that some UX solutions had to be discarded until the technology caught up.
Solution
Campaign validated client assumptions that inbound calling works as viable solution.
Set a UX basis for future campaigns utilizing callbacks.
Built through joint collaboration of Garrigan Lyman Group and T-Mobile. I served as UX architect. This UX copy deck shows the workflow and script that customer service agents would use for one aspect of the customer journey.