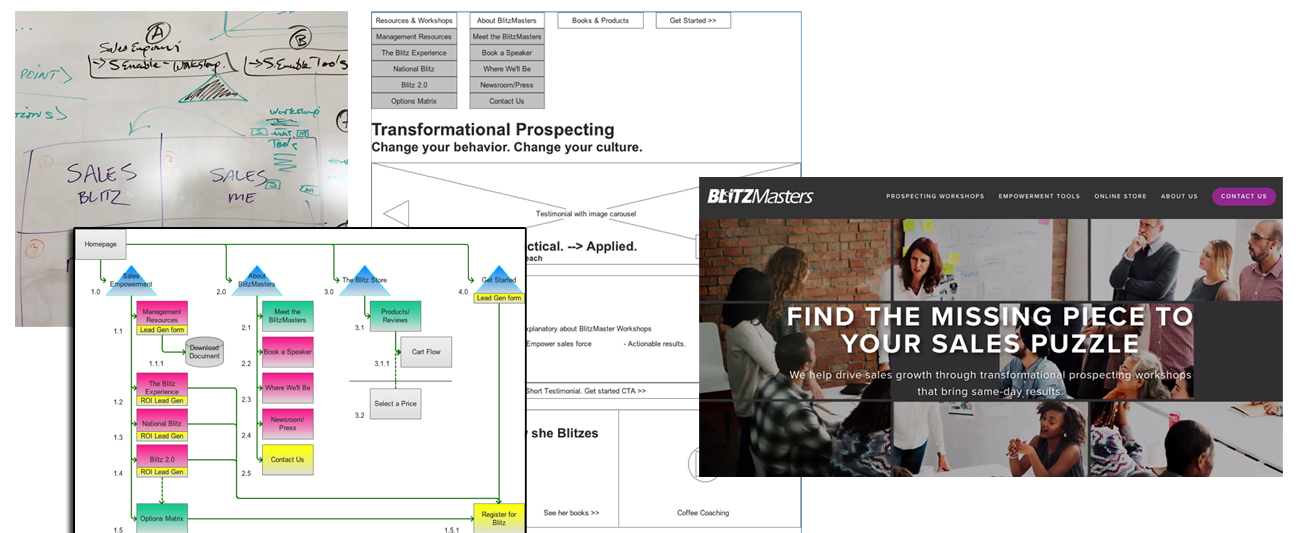 Goals
To relaunch the client's site and their branding with a new focus on targeting management and decision-makers on this sales-enablement process
Process
Starting with a content audit, we worked on categorizing content based on usefulness and the company's refocused mission. Eventually a pattern emerged that showed a way to clearly delineate the information architecture. From there the pieces began to fall into place.
Challenges
The sheer amount of existing content that needed to be audited and either removed, updated or repurposed presented challenges in how the client wanted to present themselves
Making the product and program names more understandable to first-time visitors
Letting go of some expensively produced content that no longer fit the business model
Results
The relaunch resulted in a beautiful, engaging site, with an ease of use where visitors could choose programs, useful content, or products to purchase based upon their needs, all with an eye on lead generation at the end of the journey.
This project was done as a contractor for the Garrigan Lyman Group.