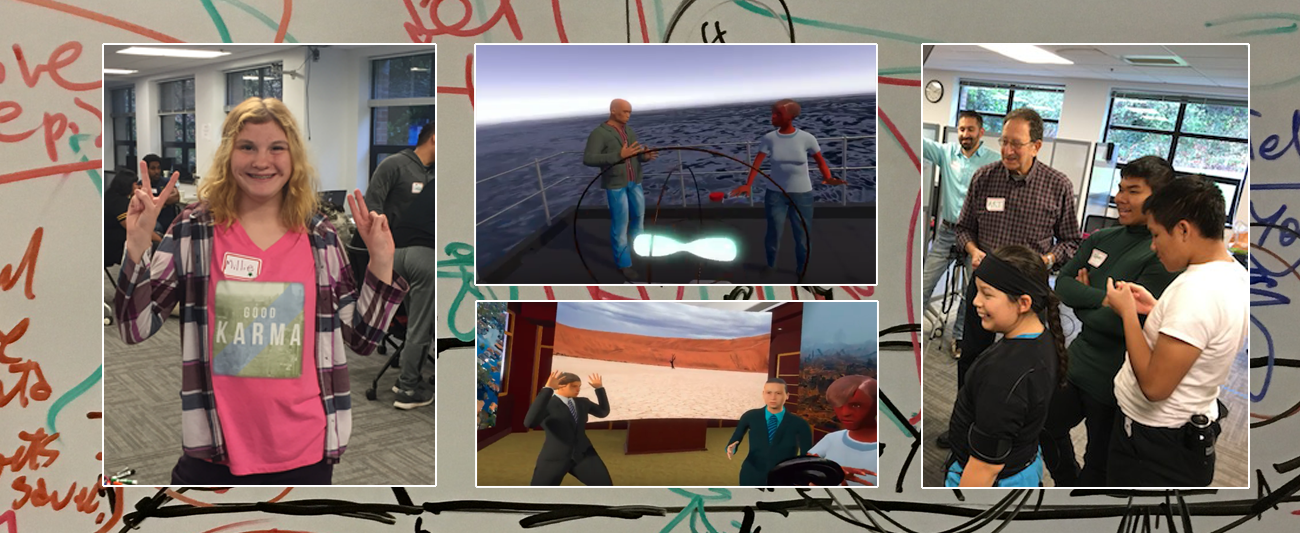 As Co-founder of this startup in virtual reality and education, the journey of this organization was far more than building a user experience architecture or developing a content strategy for a client. I took part in every decision made to move us forward as we developed this market-making company.
Goals
To envision and build an education technology studio-lab where students would create and share immersive stories and games from inside a Virtual World by means of motion capture technologies and 3D tracking systems.
Process
Working with my co-founder to implement the vision, we acquired both human and financial resources to allow us to build a platform and hold workshops with students to test our assumptions and our methodology, get feedback, then iterate on what we learned.
Challenges
Finances were our biggest challenge—and ultimately the catalyst for our demise. We were self-funded for most of the life of the company, though we did successfully complete a Kickstarter campaign to help us develop some of our story-games based on workshops that our student groups completed.
Results
While we made the difficult decision to wind down operations in late 2018, we received accolades from other virtual reality companies for our innovation and had a working prototype that we made available as an open-source virtual reality world.