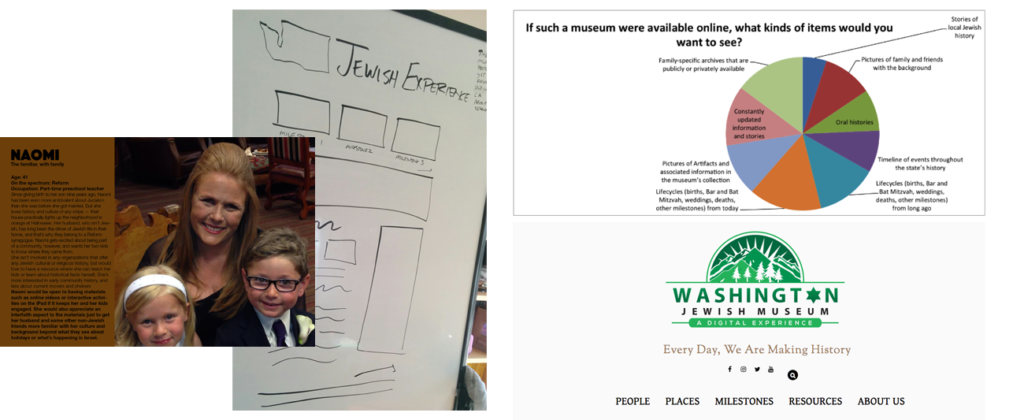 Goals
Build online museum to house the Washington State Jewish Historical Society's hundreds of stories and artifacts to make them publicly available.
Understand audience.
Establish content types.
Find proper software applications to satisfy needs.
Process
Validated existing assumptions through user research and potential audience survey (received 220 responses).
Worked with stakeholders to assess society and audience needs, how those needs would benefit their audience, then constructed engagement strategy.
Developed personas, information architecture, and user experience architecture.
Challenges
Small budget.
Tying together multiple web systems.
Security and privacy.
Solution
Transformative WordPress site changed how the Washington State Jewish Historical Society tells its stories and interacts with the public.
Secondary museum-grade site with batch upload feature for housing digital artifacts.
I researched, designed and built site as a consultant for the Washington State Jewish Historical Society. You can download a version of the Content Strategy I created for sustaining the site here. In addition, as part of this project, I created fifty exhibit boards for the WSJHS\'s fundraising event with content that would eventually become a part of the museum. This is one of the many boards where I interviewed the subject and wrote the copy for the display.