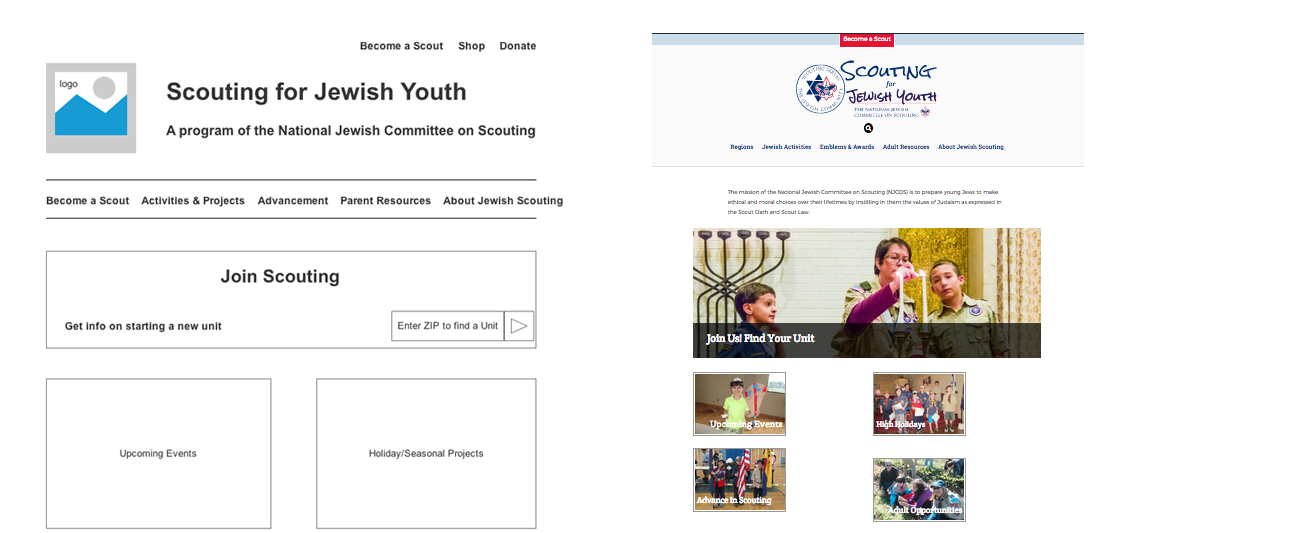 Goals
Implement a site redesign that streamlines current content from 48 pages and targeting successfully allows for scout recruitment and multiple stakeholders.
Process
Content audit, including dozens of PDF attachments, to reduce and reconfigure overall content.
User research interviews with scout leaders, parents, and national committee members allowed for confirmation of site priorities.
New information architecture put most commonly used items top and center.
Challenges
Leadership committee not always aligned on needs and desires.
Discerning between necessary, relevant and disposable content.
How to keep the site content dynamic.
Results
New site has a clean look with easy-to find content and simplified navigation that will include events calendar and more photo content. Launch expected early December.