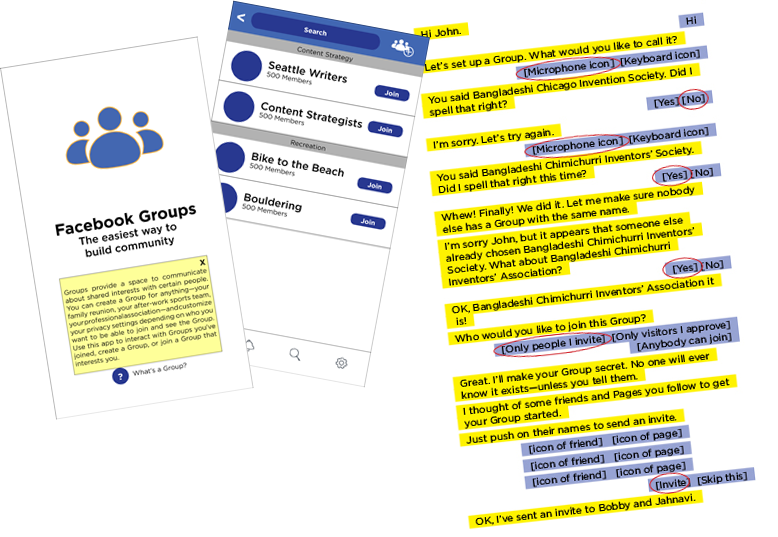 Goals
Facebook requested that I look at a prototype of a new app that focused on their Groups product. They wanted suggestions on how to improve the app based on the user experience and the copy that enables users to navigate through.
Process
I went through an assessment of learning to understand the intended audience of the app, how its current iteration succeeded and failed to guide a user in the right direction, and the workflow of using and setting up new Groups. From there I redesigned the experience into a smoother workflow.
Challenges
I had a limited timeframe in which I could complete the assessment, and I was not given any data on how current members use Groups, so I had to base much of the assessment on assumptions and anecdotal evidence.
Results
A case study that broke the app down into multiple parts, based on whether users were new or returning, and added multiple elements of artificial intelligence and chatbot interactions to make the experience smoother and more fun to use. The company expressed interest in using some of the elements I proposed.